Artist's Statement: I am a mixed media artist with a particular interest in drawing, digital transformations, and sculpture. I use pencil, water soluble graphite, charcoal, colored pencil, pastels, Conte crayon, ink, paint, along with found objects, silk threads, cheesecloth, beeswax, driftwood, my computer, and more. I have used paper clay, resin, cement and have carved both wood and stone. I save and use my own work as elements in both physical and digital collage; I use a computer, scanner and archival ink jet printer as artists tools to modify and create new images. I especially enjoy the layering and combining intrinsic to print making and collage. As I work, I draw upon a backlog of my own drawings and prints: I may incorporate or transform older work in new projects.
I don't start with a detailed plan, rather I explore an idea & appreciate the element of surprise. At some point a plan "happens" and I find myself working toward a finished piece. I love to improvise (think Jazz). I try to balance a need for control, which requires technical skill and practice, with a sense of play and exploration. Despite an emphasis on play, I take my explorations seriously. I am not interested in following techniques and trends in the art world, however I love to see the work of other artists and to explore new techniques. It is a delight when I encounter a technique that will help me express my own visual "thoughts".
I make art to satisfy myself, and to share my experiences. Art is self expression: a visual journal of my experiences and emotions. At times I want to communicate the sense of mystery and delight I feel when I look around at natural and man made objects. At other times I may express the angst or pain I observe around me, or experience in my own life.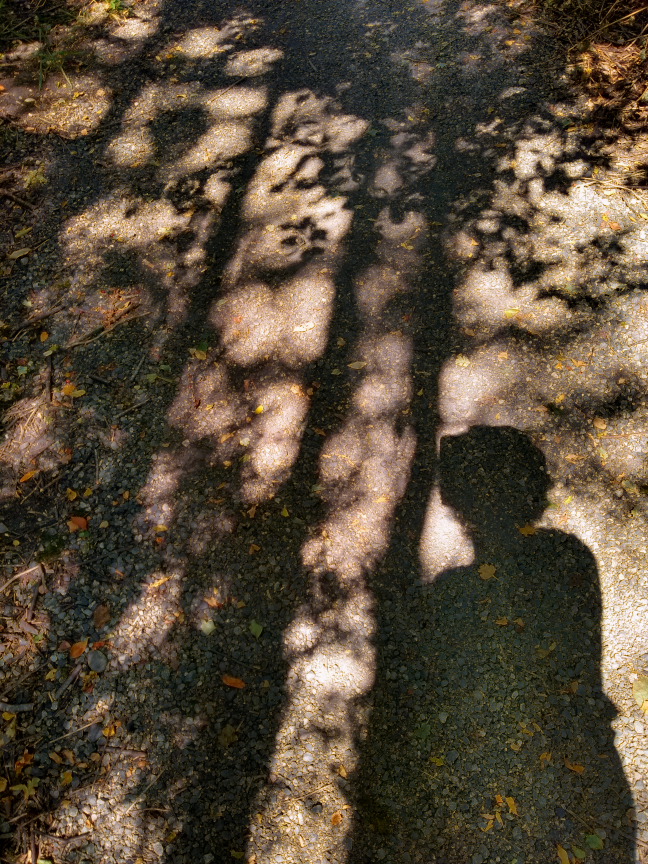 Background: I liked to draw as a child, but disliked art classes and abandoned a college art major for computer science and a 25 year career in that field. "Making things" was a weekend hobby until I moved to Port Townsend in 1998. Here I found time for making art, which became important and satisfying. Art has been my daily work for some years, in my art studio next to my home. I surround my studio with assemblies of found objects and odd creations: my yard art.
I have benefited from regional art classes as well as painting and sculpture classes in San Miguel de Allende, Mexico. I participate in a weekly art seminar that has fed the artist in me for many years. I was a member of Corvidae Press, a fine art printmaking guild, and participated in annual print exchanges for many years. For four years I have participated in the Brooklyn Art Library Sketchbook Project. I have displayed work in regional juried art shows, and volunteered at Northwind Arts Center, a non-profit art gallery and event sponsor in Port Townsend.
Shows: Exhibiting is less exciting than it once was: I don't get much feedback, and so little satisfaction from juried shows! Working is where the satisfaction happens. I do want my work to be seen, but ... I prefer exploring new materials and ideas (sculpture) over making shows happen! Exhibiting is not free: it is so much work under the best of circumstances. I hosted my own exhibit pre-Covid, with a two day Open Studio that I enjoyed immensely! I met and really engaged with visitors, sold several pieces, and just had a fine time. I will do this again!

View a selection of current and previous exhibitions.
More: I enjoyed answering questions for an online interview early in June of 2021, then forgot all about it. In November, this very pleasing short article was published online:
Macabre Artist | Sandra Stowell.